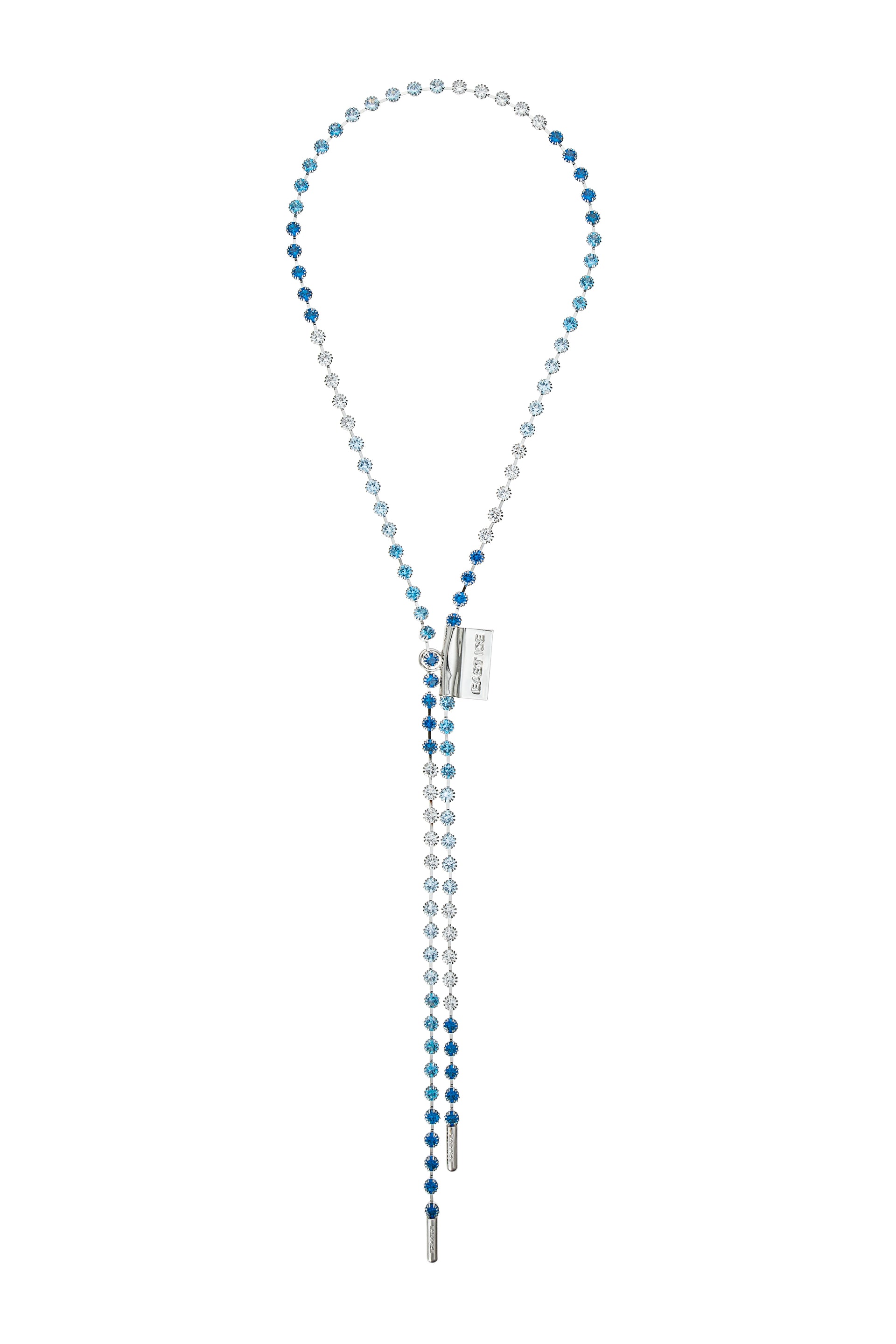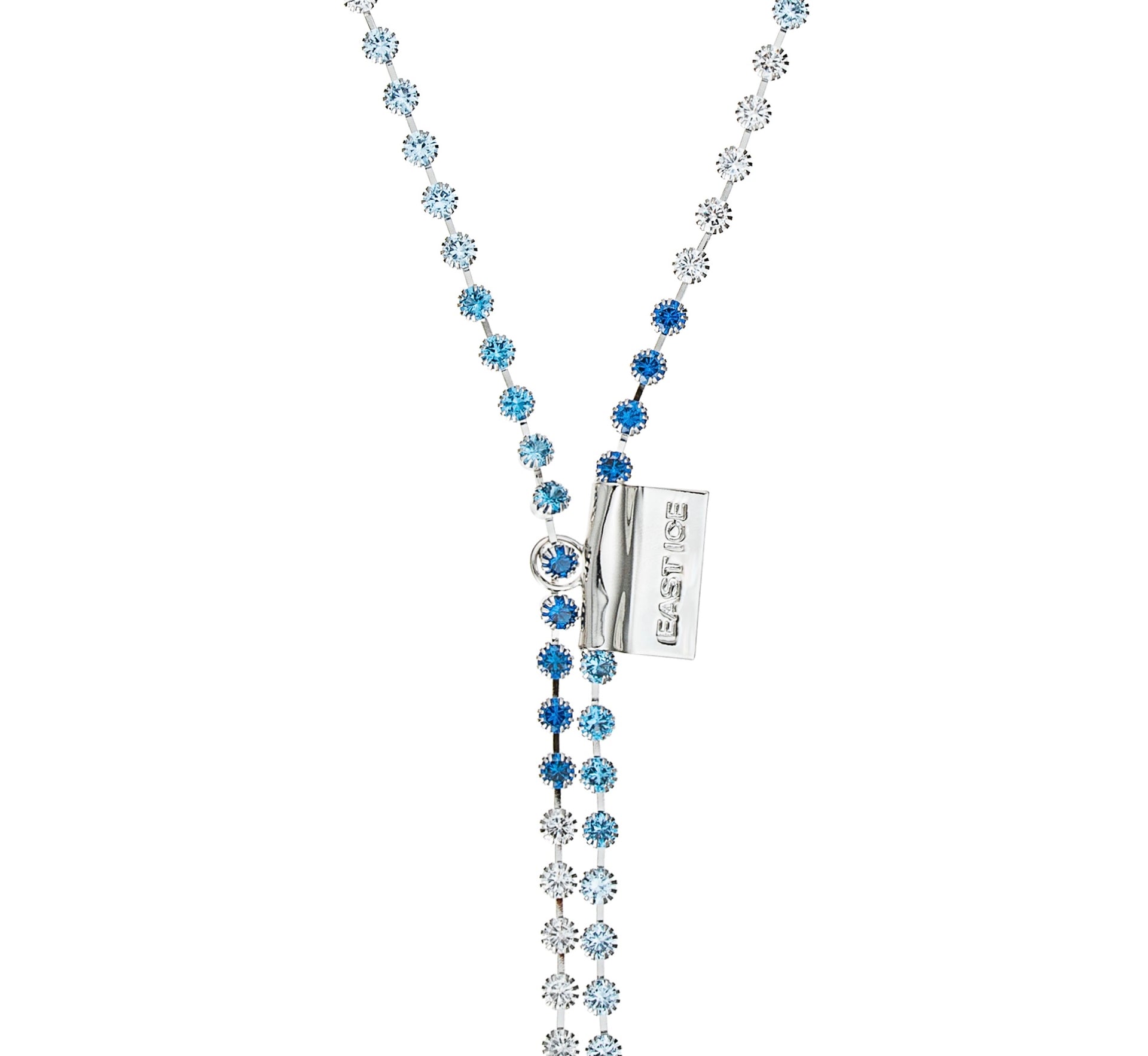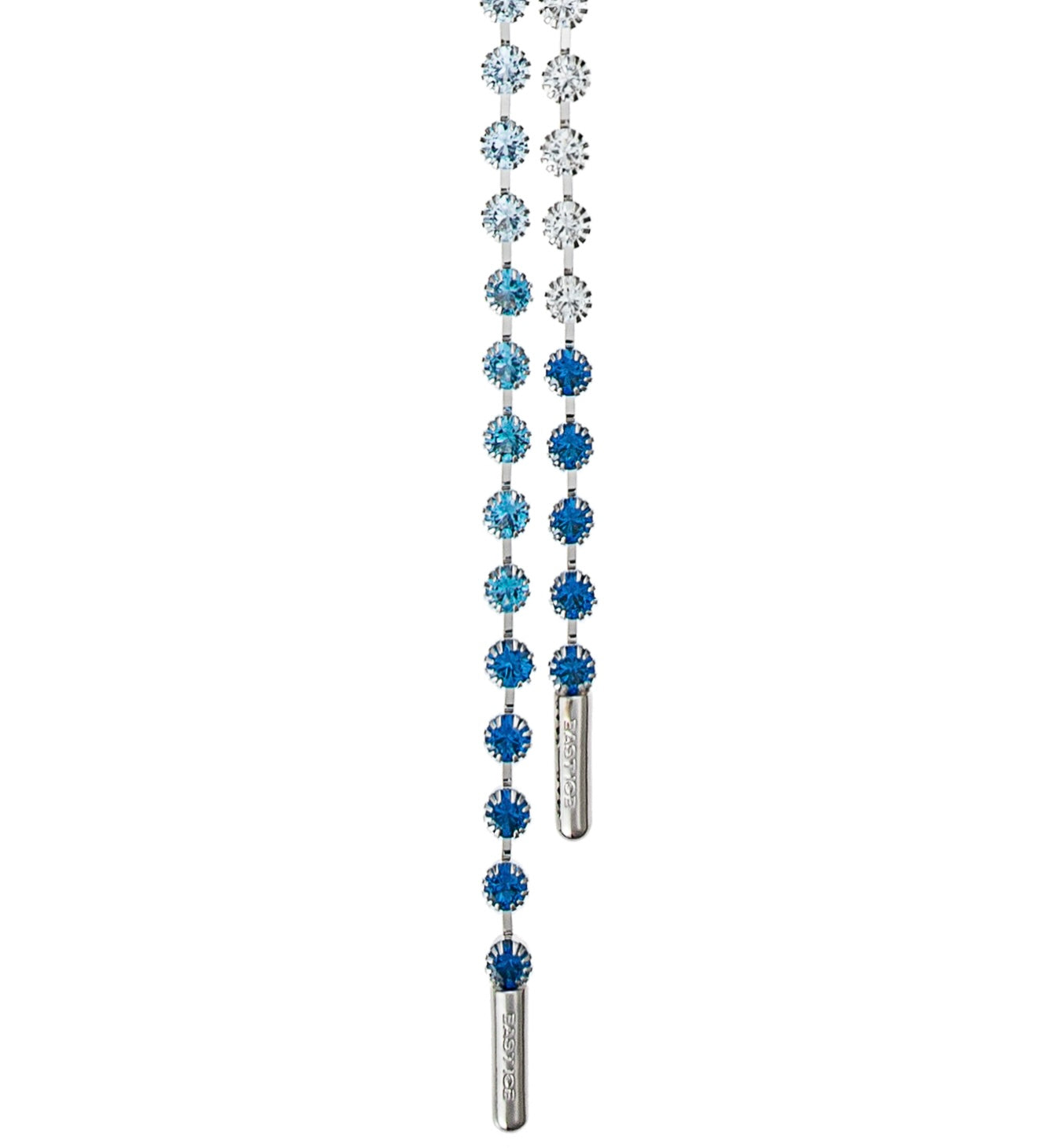 COLOR: Blue & Silver
MATERIAL: Brass & Blue/White Zircons
SIZE: Length 105cm

This necklace inspired by the shape of icefall 001.
And we changed the color of zircons to make it in pretty blue.
It can be worn in many ways ,like necklace, belt or bracelet, etc.
Unisex item comes with blue & silver.